Colour Prints & Cards
Mounted Prints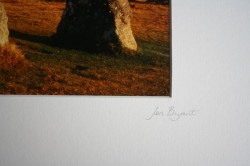 For mounted prints I use acid free mount board for the back as well as the front. I dry mount the prints which means that they will lie flat as they are attached to the back board. They do not become 'wavey' as some photographic images do when they are framed.
Sizes of prints both when alone and mounted: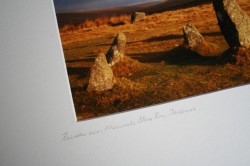 Print Size Overall Mounted Size
9" x 6" 12" x 16"
12" x 8" 12" x 16"
15" x 10" 16" x 20"
Both the 12" x 16" and the 16" x 20" will fit standard sized frames.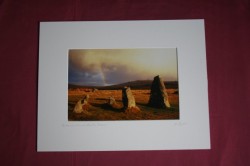 (I can custom cut the mount to other sizes if required).
If you are from ouside the UK and would like to order please contact me so that I can work out postage.
Colour prints can be enlarged beyond 15" x 10", please contact me for more details.
I use pencil to put the title of the print and my name on all prints so that it does not fade.
Photographic Cards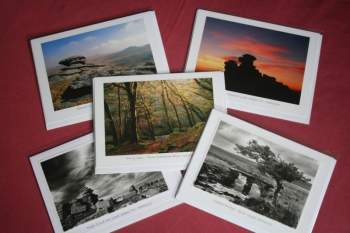 I have a very wide selection of cards covering mostly Dartmoor and North Devon.
For my cards I use good quality card with a real photographic print attached. They are blank inside for you to write your own words. The back of the card gives details of the location, and, where the image is of a Dartmoor scene, I also usually give a six figure grid reference.
Cards are available singly at £2.70 or any five for £12. Both prices are inclusive of postage within the UK. If you are from outside the UK please contact me about postage costs.
Browse categories: